Datasheet Infineon IM828-XCC — Ficha de datos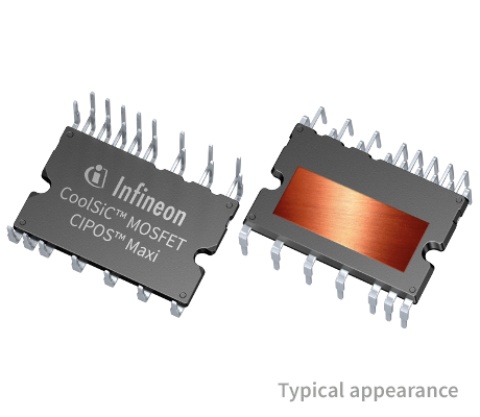 Módulo de potencia inteligente trifásico CIPOS Maxi 1200 V, 20 A
Hojas de datos
Datasheet IM828-XCC
PDF
,
1.3 Mb
, Idioma:
en
, Revisión:
02_00
, Archivo subido:
dic 10, 2020
, Páginas:
23
CIPOS Maxi IM828. The CIPOS Maxi IM828 product group offers the chance for integrating various power and control components to increase reliability, optimize PCB size and system costs.
Precios
Descripción detallada
Módulo de potencia inteligente CIPOS Maxi 1200 V, 55 mΩ trifásico CoolSiC MOSFET con emisor abierto en paquete DIP 36x23D que proporciona una solución de inversor compacto con todas las funciones con excelente conducción térmica para aplicaciones industriales que incluyen variadores industriales, HVAC, filtros activos, controles de motor, etc.
.
Estado
IM828XCCXKMA1
Estado del ciclo de vida
Activo (Recomendado para nuevos diseños)
Linea modelo
Serie: IM828-XCC (1)
Clasificación del fabricante
Power > Intelligent Power Modules (IPM)